This section gives you an overview of the practical driving test via the official DVSA videos.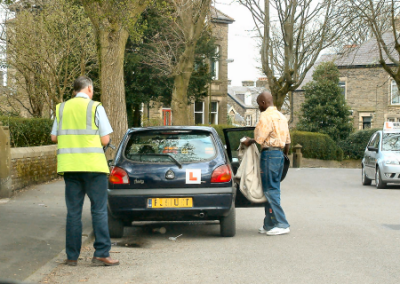 You can get an in-depth explanation about the test, and what you need to do to pass, in the DriverActive Online Course - Just £2.99 for 37 Lessons - that's less than 9p per lesson!
With a 24 hour Free Trial you have nothing to lose!
The test
Your test will last for about 40 minutes and include a wide range of different roads. At the end of the test the examiner will tell you the result and briefly discuss the test.
When you pass, you will be able to apply for a full licence.
Whether you pass or fail you will be given a report form showing the mistakes that you made during the drive; this will help both you and your instructor to improve your future driving performance.
The most common reason that people fail the test is that they are not fully prepared - they attempt the test before they are ready. If you are unlucky and you fail the test it will be because the examiner considers that you would pose a risk to yourself or to others if you were to drive alone.
Key test advice:
Take your driving instructor's advice about when to take the test...

If you feel that you are ready and your instructor disagrees, no problem, simply get an independent assessment with another instructor.

If you take the test before you are ready and you fail, it could cost quite a lot of money in additional lesson time and test fees, plus the disappointment. But there is potentially a worse outcome... If you are not ready and by some fluke you manage to pass you will have a high accident risk when you are driving alone – this could end up costing you far more than just money.
You can find the full Government information about the driving test here.